A sustainable house: Interest-free borrowing for lower incomes
If you as a homeowner see the energy costs rise, then you will undoubtedly have thought about taking measures for a more sustainable house. But energy-saving measures require an investment that is not affordable for everyone. The National Heat Fund aims to stimulate the energy transition in Dutch households, and provides loans to private individuals for this purpose. To make sustainability (more) possible, you can qualify for an interest-free loan as of the autumn of 2022.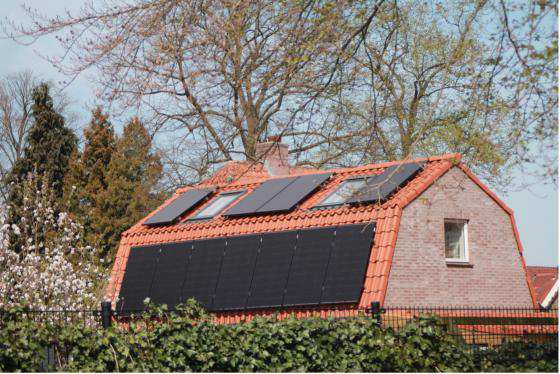 For whom?
The interest-free loan offered by the Heat Fund was created for households with a maximum (joint) income of €45,014. If your income is below this limit, you can invest in energy-saving measures by borrowing money at 0% interest. Are you above this income limit? Then you can apply for financing for sustainability for a relatively low return. Because the National Heat Fund is not for profit, it strives for the lowest possible interest rate. If your income is below the limit of € 45,000, you can invest in energy-saving measures by borrowing money for this at 0% interest. You must then meet the requirements that you are both owner and resident of the house to be made more sustainable and that it concerns an existing (in stead of a newly build) home. The investment you are going to make with the loan must be made by a contractor or installer and appear on the list of energy-saving measures below.
What measures?
The measures for which the loan is granted are explained in detail on the website of the Heat Fund(In Dutch only). You can apply for funding for one or more measures. Do you want to check whether the measures you want are eligible? We list them below:
Isolate
· Asbestos remediation with roof insulation
· Roof insulation
· Façade insulation
· High efficiency glass
· Insulating doors, frames and panels
· Cavity wall insulation
· Floor insulation
· Attic floor and loft floor insulation
Heat
· Connecting to the heat network
· High efficiency boiler
· HRe boiler
· Low temperature delivery system
· Heat recovery system
· Heat pump
· Hydronic adjustment
· Solar water heater
· Solar panels
Ventilate
· CO₂-controlled ventilation
· DC fan
· DC pump
Combination of measures
· Very Energy Efficient Package
· Very Energy Efficient Package + / Zero on the Meter
Advice, guidance and management
· Tailor-made advice
· Energy monitor with smart meter link
Request
Do you want to apply for a loan for one or more of the above measures for a more sustainable house and do you meet the conditions for interest-free financing? Then you can apply for it at the fund. Before you make the application, make sure that you have a realistic picture of the expected costs, and therefore the necessary budget to borrow. You can apply for a minimum of €1,000 and a maximum of €65,000. If you have studied the measure(s) and costs, you can make a non-binding request here. The application form is (currently) only in Dutch, if you need help with that, let us know. We can fill in the application for/with you. After applying, you will receive information by e-mail to activate your own account on Mijn Warmtefonds. In this account you will receive a quote for your application: in this a proposal is made for a loan and presented which monthly costs and duration are linked to this financing. Do you agree with the quotation? Then you have to provide additional information and it will be determined whether the funding is granted or rejected. In case of rejection, you will be contacted about the reason for this.
Declare
Is your application assessed positively? Then you can have the energy saving (s) carried out. But please note: you will not receive the agreed financing amount in advance. You declare to the heat fund by submitting the invoice for the work/materials. You can arrange this in your My Heat Fund account. The fund pays the invoice directly to the supplier/executor. So you do not have to advance it.
Pay off
The costs paid for you after a declaration include the loan (or from now on, the debt) that you have with the Heat Fund. Of course, you must pay off this loan within a predetermined period. The term of the loan is included in the quote you received earlier and depends on the amount of your loan and varies between 7 and 20 years. Here you can find an overview of current maturities and (if you are not eligible for interest-free borrowing) interest rates.
Suggested reading
If you want to delve further into an (interest-free) loan for a more sustainable house, you can visit the website of the National Heat Fund (In Dutch only). In this article you will find information and tips to save costs. Do you need help navigating the Dutch websites? Moneywood can help you with information or support too apply for the loan. Just let us know! Are you worried about your financial situation or that of someone close to you? Feel free to contact us. We're here to help.
Table of contents